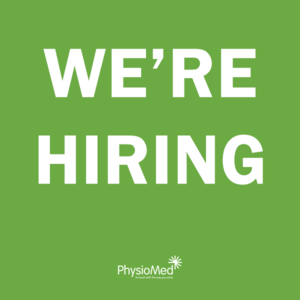 An exciting opportunity for the right Physiotherapist to join our Clinical Team.
Physio Med is one of the leading UK providers of Occupational Health Physiotherapy. We deliver a comprehensive range of Physiotherapy services to our clients using a variety of innovative clinical delivery models.
We are currently looking for full and part time Chartered Physiotherapists to work in our Leeds clinic.
As an Outpatient Physiotherapist you will manage a varied case load of general musculoskeletal conditions, including GP, Consultant, Solicitor and Company referrals.
Hours are to suit and are self-employed.


Essential requirements
Experience in treating musculoskeletal patients in a private or hospital outpatient setting
Be computer literate as we use an electronic patient record system
BSc or equivalent in Physiotherapy
HCPC and CSP membership
CPD record that focuses on the musculoskeletal area of Physiotherapy


Benefits
A highly competitive salary / hourly rate
Flexible hours
Top class Physiotherapy facilities
Access to ongoing CPD and career development


How to apply
If you would like to join the Physio Med team and would like to be considered for a post please:
Email: mark.fletcher@physiomed.co.uk
Tel: 0113 229 1300


Covid safe
Physio Med has made every effort to create a safe environment for both our staff and our patients so our face to face services can continue. We have seen an increase in demand for this service and are now looking for more Chartered Physiotherapists to work from our Leeds clinic.