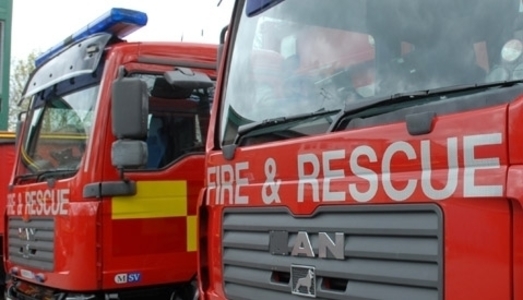 Background
Physio Med Ltd has worked with West Yorkshire Fire & Rescue Service for 11 years providing access to its managed network of pre-vetted physiotherapy practices and giving controlled access to face-to-face treatment.
The service provides an effective Occupational Physiotherapy solution to resolving conditions and reducing pain levels, thereby keeping employees at work or facilitating a quicker return to the workplace.
Brief
Faced with budget cuts of £20m over the next five years, West Yorkshire Fire & Rescue Service was required to make savings across the board. However the health and fitness of fire fighters remained of the utmost importance, so Physio Med suggested a more cost effective solution for resolving conditions, without affecting the clinical outcomes of the patients.
Solution
In July 2010 Physio Med introduced the PAL service to the brigade. PAL (Physiotherapy Advice Line) is a clinically robust telephone and web based service that puts employees in touch with a member of the team within 24 hours of reporting their injury or problem to their employer. The patient is questioned clinically about their condition/injuries and is then given a telephone appointment with a Senior Chartered Physiotherapist within 24 to 48 hours.
PAL provides the patient with full support and advice, including a series of easy to understand video exercises, dos and don'ts, self-treatment techniques and instructions to help resolve their problem. PAL maintains regular contact with the patient to ensure progress is being made, with a face-to-face referral always remaining an option. It is expected that 65 - 70% of referred employees would usually be able to self-manage their condition through PAL without the need for more costly face-to-face treatment.
Physio Med also undertook an education process to help the Occupational Health department understand that PAL was designed to provide employees with access to the most appropriate form of rehabilitation, which did not always include hands-on physiotherapy.
Outcome
As expected the PAL service met with initial resistance from the West Yorkshire Fire & Rescue Service workforce, who perceived that they were receiving a lesser service compared to the previous full face-to-face service. They were apprehensive of an over the phone service and therefore resistant to change. Once the education process was complete and more and more employees were discharged through PAL with successful outcomes, confidence in the service grew.
The PAL service is now proving to be an effective clinical routing system, ensuring that conditions are resolved using the most appropriate and cost effective intervention. After six months the results were:
68% of West Yorkshire Fire & Rescue Service referrals resolved through PAL without the need for more costly face to face physiotherapy service
25% of employees were referred directly for face to face physiotherapy following initial assessment
22.6% budget saving in just six months
Return to work and pain management outcomes maintained
Further 'hidden' savings include a reduction in downtime for those employees who would normally have received face-to-face treatment during working hours