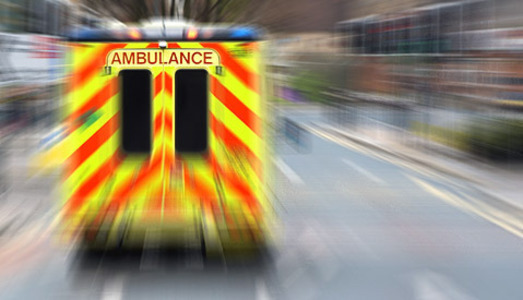 Background
Medical evidence shows that physiotherapy is the most effective intervention in the first eight weeks of a musculoskeletal injury.
Looking for a solution to help its employees recover more quickly and safely from injuries and conditions that required treatment, North East Ambulance Service (NEAS) turned to Physio Med to provide an occupational health physiotherapy service.
The service provided NEAS with timely access to its managed network of 650 hand selected physiotherapy practices, helping Ambulance Service workers to reduce their pain levels, facilitate a quicker return to work and increase their productivity.
Brief
Working for an ambulance service can be very physically demanding with paramedics and technicians often suffering injury or musculoskeletal disorders (MSD) as a result.
With 1,800 operational staff to look after, the in-house physiotherapist was very busy and staff were waiting for up to three weeks for an initial appointment, resulting in them being away from work for prolonged periods and the North East Ambulance Service being left with a poor sickness absence record. The organisation therefore needed to find a way to support its employees in accessing quality physiotherapy treatment much more quickly in order to:
Reduce employee discomfort and pain levels
Minimise associated absence and facilitate an early return to work
Improve productivity
Reduce the risk of further absence due to recurrence of MSD
Solution
In February 2011 North East Ambulance Service began to pilot a service with Physio Med to facilitate quicker, more effective access to physiotherapy support. The pilot initially focussed on the South of Tyne region, before being rolled out to 500 Patient Transport Service (PTS) employees in May.
NEAS employees who reported an injury or condition to their manager or Occupational Health department were contacted by Physio Med and given an appointment with a senior Chartered Physiotherapist, within as little as 24 hours.
Over a seven month period a total of 86 cases were referred to Physio Med by NEAS, with 77 per cent of these reported as work related or work aggravated conditions. 66 per cent of the injuries or conditions relating to lower or middle back pain and a further nine per cent reporting shoulder injuries.
Employees who were referred for face-to-face treatment received an average of six sessions before being discharged.
Outcome
Due to the large percentage of employees who were already absent from work as a result of their injury when they were referred to Physio Med, reducing the levels of sickness absence was a key driver for NEAS.
With some employees waiting up to three weeks for an initial consultation with the in-house physiotherapist and levels of productivity for individual employees assessed at just 23% during this wait, the impact to service provision prior to the Physio Med pilot was huge.
But, by ensuring that employees were referred quickly for quality treatment, NEAS managed to save hundreds of working days over a seven month period, as well as ensuring employees had their pain levels reduced and were able to return to their normal duties in most cases.
Outcomes included:
Significant reduction in long term sickness absence due to musculoskeletal disorders
32% average reduction of self reported pain
83% of those off sick at referral returned to work
42% increased in recorded productivity per referred person, post treatment