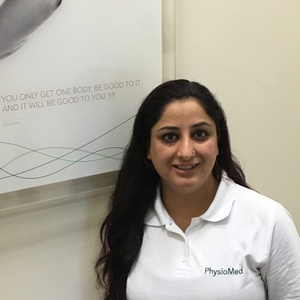 A Leeds-based physiotherapist is attracting clients from all over the world thanks to her innovative treatment techniques.
Bachelor of Physiotherapy Shalini Sapru has been qualified for more than ten years and her growing reputation has attracted clients from overseas to Physio Med's Leeds clinic.
One patient was so impressed by the treatment she received from Shalini for her slipped disc, she has since travelled across the globe - from Pakistan and New Jersey – three times in just 15 months, in order to be treated.
Now, Shalini is looking to lead an expansion into specialist treatments to support women's health at the Leeds clinic, specifically targeting pregnant women and new mums.
Pre-and postnatal physiotherapy treatments offer numerous benefits to women both during and after pregnancy, helping them to strengthen vital muscles before giving birth, reducing the risk of miscarriages, and to also help them recover and return to full fitness after giving birth. Occupational physiotherapy provider Physio Med offers the treatments but with a lack of available information about the benefits the company is now hoping to raise awareness of their effectiveness.
Phil Clayton, Managing Director at Physio Med, said:
"We're incredibly proud of Shalini and the fact that she inspires her patients to travel from overseas to receive treatment from her is testament her incredible ability."
"Furthermore, her knowledge and experience of working in the field of pre-and postnatal musculoskeletal physiotherapy is second to none, and we hope that we can raise awareness of the benefits such treatments can deliver."