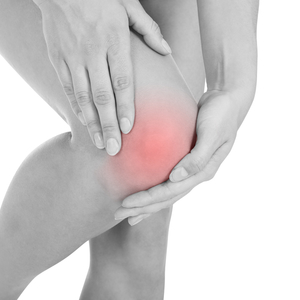 The knee is one of the most commonly injured joints in the body. If you don't need surgery, physiotherapy is one of the best ways to manage and treat a knee injury. Successful physiotherapy sessions will help to alleviate pain, speed up the healing process, improve mobility and even reduce scar tissue.
There are numerous forms of physiotherapy, from aquatic exercise to aerobic exercise, manual therapy and soft tissue massage, and even electrical stimulation. The type of injury you have will determine the physiotherapy treatment you will need. The occurrence of long-term pain after injury to a knee has been shown to be reduced by physiotherapy such as therapeutic massage as well as aerobic and strengthening exercises.
Making sure you attend sessions consistently has also been shown to provide a better outcome for your injury. Regular physiotherapy will not only reduce your risk of suffering repeat injuries and long-term complications but also lead to a speedier recovery from pain and will improve joint mobility more effectively than simply increasing the intensity of therapeutic exercises. This means that even if you start feeling better after a few physiotherapy sessions, your long-term benefits will greatly increase if you make the effort to complete all recommended sessions.
Even when the pain has gone, the knee joint may not have fully healed. The muscles and ligaments surrounding the knee will still be weak so returning to normal activities too soon may lead to a repeat injury.
Here are a few tips your physiotherapist may recommend to help prevent re-injury and the need for further medical intervention.
Take knee injuries seriously - even those that seem minor – and seek medical attention if knee pain becomes persistent or is accompanied by swelling
Try to complete your recommended physiotherapy programme in its entirety, and attend all follow-up visits to maximise your improvement
Follow any instructions from your physiotherapist closely, such as not returning to normal daily activities at the first sign of improvement
Engage in physical activity carefully and try to avoid rigorous exercise until your physiotherapist has provided you with clearance
For more information on how physiotherapy can benefit you, talk to the trained Chartered Physiotherapists at Physio Med. One of our Physio's would be happy to assess your knee injury and create a programme tailored specifically to your needs and goals.
For more information, please feel free to get in touch:
Tel: 0113 229 1300
Visit: Contact Us Form
Email: customerservices@physiomed.co.uk