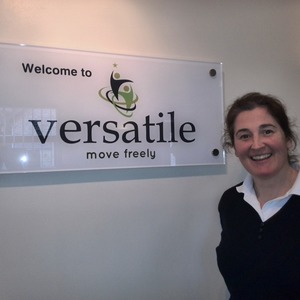 Local physiotherapy and sports injury company, Morecambe Bay Physiotherapy, part of the Physio Med network, has expanded by opening a new practice in Carnforth.
Versatile Clinic, on Lancaster Road, Carnforth, is the latest addition to Morecambe Bay's portfolio of clinics in Morecambe, Kirkby Lonsdale and Sedbergh, and will specialise in musculoskeletal podiatry and sports injury.
The expansion is part of Morecambe Bay's organic and ambitious business growth plan and is conveniently located close to the M6 providing easy access to outlying villages.
The 500 sq metre clinic includes a Pilates and yoga studio, a large mirrored gym, two treatment rooms and a waiting room with private parking. The team offers regular physiotherapy treatments and additional treatments including Alexander Technique, Biomechanical analysis, Matrix Screening, and sports massage.
Currently employing five Chartered Physiotherapists, the team has recently hired a HCPC Registered Podiatrist and a Chartered Physiotherapist in Pelvic Health for men and women. They are looking to hire new practitioners to join their skilled team.
Alex Burch, director and principal chartered physiotherapist at the centre, said: "We're delighted to expand the Morecambe Bay service and reach out to new parts of the region.
"The ethos behind Versatile is to provide bespoke therapy options alongside the very best chartered physiotherapy service, to meet all of our patients' movement and wellbeing needs."
"It's great to see successful practices such as Morecambe Bay Physiotherapy growing their business and offering an even wider and more specialist set of services to their clients. We wish them all the very best with the new clinic."
Telephone: 01524733034
Website: www.versatileclinic.co.uk