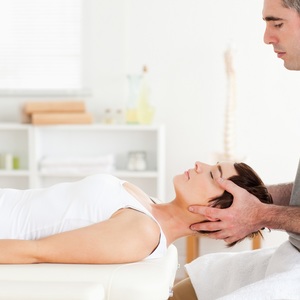 Leeds' leading physiotherapy provider, Physio Med, has been awarded a new three year deal with the John Lewis Partnership to provide physiotherapy services to its 94,000 Partners.
Physio Med has been reappointed as the exclusive physiotherapy provider to all Partners of the John Lewis Partnership (JLP) after the initial three-year contract delivered impressive cost savings and significantly improved Partners' productivity levels.
Between January 2015 and January 2016, Physio Med enabled JLP to save an estimated £6m by providing its Partners with quick and easy access to a physiotherapy service, helping them to return to work more quickly and safely in the process. Without the service, JLP estimates it would have lost 73,700 working days to sickness absence.
The service also allows JLP to offer all Partners access to Physio Med's award-winning Physiotherapy Advice Line (PAL), which provides fast access to advice and treatment, helping to further reduce both the occurrences of injury and the length of absence.
JLP has recently been shortlisted in the prestigious Personnel Today Awards 2016 - in the 'Health and Wellbeing' category - in recognition of the service it provides to its Partners through Physio Med.
Nick Davison, Head of Partnership Health Services at JLP, said: "The range of roles at John Lewis Partnership is extremely varied, with many being quite physically demanding. As a business which invests significantly in the health of our Partners, we're thrilled that the Physio Med service has helped so many of them to get better over a much shorter time period, reducing their pain faster, increasing their mobility and increasing their productivity by over 26%. These results made the decision to continue our relationship with Physio Med a very easy one indeed."
Phil Clayton, Managing Director of Physio Med, said: "We're delighted to be extending our relationship with the John Lewis Partnership. JLP prides itself on ensuring the health and wellbeing of its Partners and Physio Med is working hard to help them recover from, and avoid further instances of, musculoskeletal injuries.
"We're looking forward to another successful three years, building on the impressive results we have already delivered."