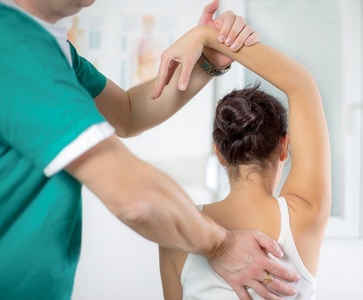 Leading physiotherapy provider Physio Med has been appointed to deliver a new physio triage service to corporate customers of health cash plan provider Health Shield. The service will form part of a range of new health and wellbeing benefits designed to help more businesses foster a happy and healthy working environment.

Physio Med will provide its award-winning physiotherapy service to both new and existing clients of Health Shield, giving their employees access to the advice, support and treatment required to help them recover from musculoskeletal injuries as quickly as possible, thereby reducing instances of absenteeism and presenteeism.
Health Shield's health cash plans enable members to claim cashback towards their everyday healthcare expenses. They are designed around early intervention, preventative care and keeping people healthy. Physio Med was identified as the provider most able to deliver prompt advice, support and treatment when needed, with a customer-centric ethos that fitted with Health Shield's own values.
The physio triage service is available on a variety of the provider's corporate health cash plans and tailored plans, and is accessed directly via the Health Shield website.
Physio Med's physio triage provision comprises an initial call to ensure the customer is appropriate to access the service, followed by an initial telephone assessment with a Senior Chartered Physiotherapist within 72 hours.
The client is then sent a video exercise programme, tailored to their condition, to enable them to carry out the exercises at home. They then have a review with a physiotherapist after ten working days to assess their progress.
The patient can then be referred for hands-on treatment, if required, at a local clinic within Physio Med's approved network of 780 physiotherapy clinics, or via a practice of their own choice.
Jonathan Burton, Chief Executive of Health Shield, said: "Health Shield recently launched a range of new health and wellbeing benefits — including physio triage — for new and existing clients. As experts in workplace physiotherapy solutions, Physio Med was a natural choice for us to partner with, especially with musculoskeletal issues representing one of the top three causes of short-term absence, according to the CIPD's latest Absence Management Survey."
Phil Clayton, Managing Director of Physio Med, said: "Ensuring the wellbeing of employees is one way in which employers can reduce absenteeism and increase productivity and profitability, so we're delighted to be working with Health Shield to enable its clients to enjoy healthier working environments."