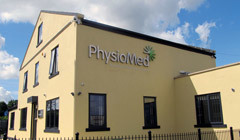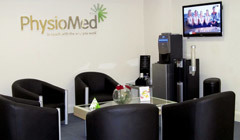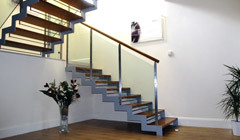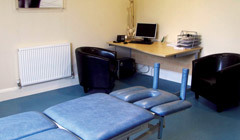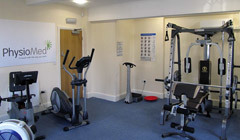 Looking for personal physio treatment in the Leeds area?
Why don't you come and visit Chartered House, Physio Med's headquarters on Gelderd Road in Leeds. The clinic is open to the public every weekday and offers a wide range of physiotherapy treatments and services at excellent value.
We also have a conveniently placed clinic at the Aireborough Leisure Centre in Guiseley, offering all that is available at Chartered House, as well as an onsite massage therapist.
The services and treatments we offer are listed below:
Physiotherapy treatment

Telephone triage

Physiotherapy Advice Line (PAL)

Mobilisation and manipulation

Sports Physiotherapy

Fast access to injury management

Comprehensive rehabilitation programmes

Tailored treatment programmes

Advice and education

Core stability training

Back care classes

Postural education

Functional Capacity assessments

Ergonomic Workplace assessments

Return to work programmes

Well-being road shows
Don't ignore your pain, call today and book an appointment.
---
Chartered House
0113 229 1300
Physio Med Leeds, Chartered House, Gelderd Road, Leeds LS12 6DT
---
Aireborough Leisure Centre
01943 876706
Physio Med Guiseley, Aireborough Leisure Centre, The Green, Guiseley, Leeds LS20 9BT
Want to see how we can help you? Get in Touch