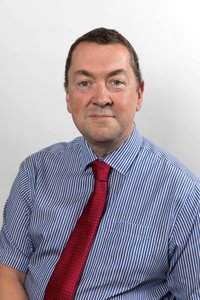 Leading physiotherapy provider Physio Med has secured a contract to help improve the health of staff and reduce levels of sickness absence at the Harrogate and District NHS Foundation Trust (HDFT).
HDFT employs more than 4,000 staff who provide health and wellbeing services at two hospitals in Harrogate and Ripon, community and children's services across North Yorkshire, and a range of children's services in Teesside, Durham and Tyne and Wear.
Many of the job roles within the Trust are physically demanding, resulting in some staff suffering musculoskeletal disorders (MSDs), causing them to be absent from work or to work at reduced levels of productivity. With access to physiotherapy via GP referral currently standing at more than 14 weeks, the Trust wanted to introduce a service to ensure its employees could receive treatment much quicker and allow them to continue to deliver their services to patients.
Physio Med is now providing the Trust's employees with access to a fast-track physiotherapy provision in order to safeguard their wellbeing and increase productivity.
Staff members have access to Physio Med's innovative, and award winning, PAL (Physiotherapy Advice Line) service, which provides a blended approach of fast-track telephone triage, remote multimedia self-management and face-to-face treatment and advice.
Any employee that is suffering from a musculoskeletal condition can be referred to Physio Med via the the Trust's Occupational Health department and the employee then receives a call back within four hours to ensure they are appropriate to access the service. An initial telephone assessment with a Senior Chartered Physiotherapist then takes place within a maximum of 72 hours and the employee receives either a tailored exercise programme to enable them to self-manage their condition or is referred for face-to-face treatment at a local clinic of their choice within Physio Med's approved UK-wide network of physiotherapy clinics.
Those who self-manage receive a review with a physiotherapist after ten working days to assess their progress.
Michael Smith, Head of Employee Health and Wellbeing for the Harrogate and Airedale Occupational Health Clinical Alliance, said: "Safeguarding the health and wellbeing of all our employees is vitally important to both the Trust and the patients who rely on them everyday, so we're delighted to provide them with access to a high-quality physiotherapy provision which is proven to deliver excellent results."
Phil Clayton, Managing Director of Physio Med, said: "It's great that the Trust is helping its employees recover from musculoskeletal injuries quicker and more safely and we're thrilled to play a part in that. The work the Trust does is vital for the wider community so we're more than happy to help its employees stay fit and help them do their jobs to the best of their abilities."
ENDS