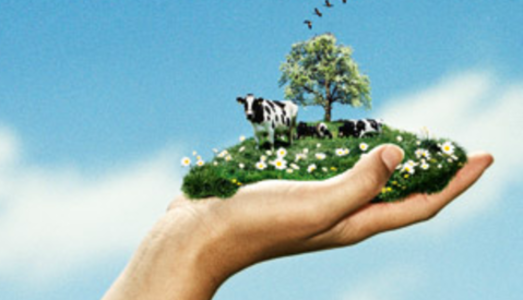 Background
Medical evidence shows that early physiotherapy intervention on musculoskeletal injuries can prevent acute conditions becoming chronic and promote swifter recovery, return to the workplace and improved productivity levels.
In an industry that employs people across a wide spectrum of both manual and office-based jobs, Arla Foods was keen to establish a solution to help its employees recover more quickly and safely from injuries and conditions that required treatment and so turned to Physio Med to provide a robust physiotherapy intervention service.
Brief
Arla Foods employs 2800 staff across ten sites in a wide range of office based and manual handling roles. Many of these jobs are quite physically demanding, including operating machinery, doing repetitive production line work; moving heavy loads in distribution centres and HGV delivery drivers.
With access to NHS physiotherapy treatment taking many weeks or months, Arla Foods needed to establish a cost effective service that provided faster access to physiotherapy services in order to:
Reduce employee discomfort due to musculoskeletal disorders
Minimise associated absence
Improve productivity / work efficiency
Facilitate early return to work
Reduce the risk of further absence due to injury recurrence
Provide education on injuries, at the time and on-going basis
To provide the above in the most cost effective manner
Solution
In 2011 Physio Med, in conjunction with the Occupational Health (OH) department at Arla, implemented its Physiotherapy Advice Line (PAL) - a robust physiotherapy intervention providing timely access to a telephone based service, with the back-up of its managed network of 780 hand selected physiotherapy practices for face to face intervention if required. The Service has subsequently won the CSP Service Excellence Award for Self Management 2012.
Employees reporting a musculoskeletal condition were screened by Arla Food's OH department before being referred to Physio Med's PAL for an immediate telephone triage to ensure they were clinically appropriate for treatment.
Physio Med also undertook an education process to help the Occupational Health department understand that PAL was designed to provide employees with access to the most appropriate form of rehabilitation, which did not always include hands-on physiotherapy.
The employee was then advised on the best way to self-manage the condition, thereby assisting the physical healing process, including advice regarding their work station, lifestyle, medication, posture and methods of symptomatic relief plus an individually tailored exercise programme (available online in video format).
Arla Food's OH team received an initial report summarising the employee's functional capability, prognosis and likely outcome, allowing them to devise a return to work plan or help the employee to remain at work in a safe, sustainable manner.
Physio Med closely follows each employee for ten days to assess progress, offer advice or further intervention or discharge them.
Outcome
With the average access time for NHS physiotherapy standing at more than 14 weeks [national survey, July 2010] one of the key drivers for Arla Foods was increasing the time that employees returned to work or improved productivity.
In 12 months 126 referrals were received, with 120 progressed through the PAL system. 24% of these employees were absent from work at the point of referral and 59% of employees had reported themselves at work with pain leading to average productivity of just 64% - highlighting the hidden cost of presenteeism.
By ensuring employees were referred and treated quickly, the majority of employees reduced their pain levels, increased their productivity and returned to work.
The service also had a healthy financial benefit for Arla Foods. Improved productivity and the travel time saved for those accessing the remote service rather than face-to-face appointments delivered an overall return on investment of almost 10:1, equating to a 36.5 per cent saving on the cost of delivery of the original face-to-face service with equal clinical impact.
Outcomes included:
86% of those off sick at the point of referral returned to work
Increase of 42% in productivity and function (57-81%) - equating to 1.4 days per person per week
(based on five day week)
Average reported reduction in pain of 55% (6.4 on the pain intensity scale reducing to 2.9)
Only 30% went on to require hands on intervention
Physio Med reported back to Arla on a host of other criteria - including anatomical site of the injury, geographical locations, job roles and further breakdown of the impact of the service on pain levels and productivity - identifying trends to help Arla put practices and measures in place to reduce future injuries and issues.
Robin Dearden, Group Environment, Health and Safety Manager at Arla Foods commented: ''The PAL provision has speeded up our physiotherapy response times tremendously. Despite some initial scepticism that this new approach was a lesser service, the feedback from colleagues and unions has been good. Faster access to specialist advice, exercises and, if necessary, face-to-face consultation and treatment, is a great benefit both to our colleagues and our business through reduced absence rates and quicker return to work.''