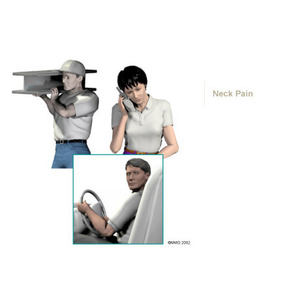 Neck pain is a common reason people visit their Physiotherapist. Neck pain typically starts from a single injury, or can develop over time from the stress and strain of daily activities and sustained postures. Knowing how your neck normally works and why you feel pain are important in helping you care for your neck problem. Patients are often less anxious and more satisfied with their care when they have the information they need to make the best decisions about their condition.
This guide will give you a general overview of neck pain. It should help you understand:
what parts make up the spine and neck
what causes neck pain
what tests your doctor may do
how to decrease your pain and increase your mobility
Portions of this document copyright MMG, LLC.