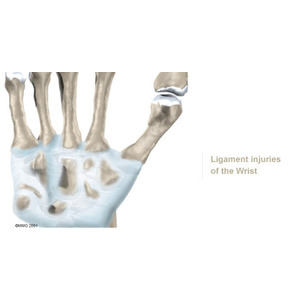 If a wrist injury causes significant damage to the ligaments, it can result in serious problems in the wrist. Such an injury typically continues to cause problems unless corrected.
This article will help you understand:
How ligament injuries of the wrist occur
What your Doctor will do to diagnose serious ligament injuries
What treatment options may be recommended
Portions of this document copyright MMG, LLC.