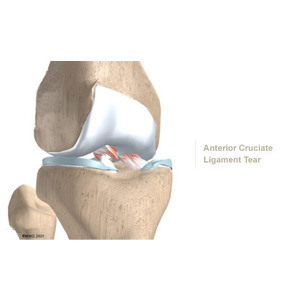 The anterior cruciate ligament (ACL) is probably the most commonly injured ligament of the knee. In most cases, the ligament is injured by people participating in athletic activity. As sports have become an increasingly important part of day-to-day life over the past few decades, the number of ACL injuries has steadily increased. This injury has received a great deal of attention from orthopedic surgeons over the past 15 years, and very successful operations to reconstruct the torn ACL have been invented.
This article will help you understand:
where in the knee the ACL is located
how an ACL injury causes problems
how doctors treat the condition
Portions of this document copyright MMG, LLC.