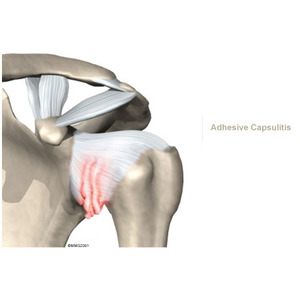 Many adults (mostly women) between the ages of 40 and 60 years of age develop shoulder pain and stiffness called adhesive capsulitis. You may be more familiar with the term frozen shoulder to describe this condition. Frozen shoulder and adhesive capsulitis are actually two separate conditions.
This guide will help you understand:
what causes adhesive capsulitis
what tests your health care professional will do to diagnose it
what Physio Med's approach to rehabilitation is
Portions of this document copyright MMG, LLC.